bringing life to life
Sheena is a people photographer with a gozillion years of experience and knowledge to be able to handle any people situation calmly quickly and capture the xfactor of the moment.


About Sheena
Sheena started her love of photography at just 14 years of age. Quickly graduating to running the high school newspaper before entering into the world of media as a cadet photographer at the New Zealand Herald at only 17 years old.
She cut her teeth with the big boys of the press world, holding her own as she won awards and captured may of New Zealand's history making moments of the late 80's.
Sheena went onto running her own business - becoming sort after to look after the VIPs that arrived on New Zealand shores, including meeting the Queen during the 1990 commonwealth games. She was the official photographer for CHOGUM, photographing many heads of state including the late Nelson Mandela.
Sheena is always quick to see an opportunity and was the first person to get the images of the Mt Ruapehu Eruption in 1996 making the front page of the London Times as well as numerous American papers.
During the 1990's Sheena met and photographed celebrities including Joan Collins and Michael Jackson and took the official photographs of the Late Sir Edmond Hillary. She was the Royal photographer for Prince Phillips visit in 1997.
Sheena is passionate about winter sports and has photographed five Winter Olympic Games and one Summer Olympics.
Her vision is to capture images illustrating the magic of our world. Recording places and people to share and inspire. Her company byline is "Bringing Life to Life"


Powered by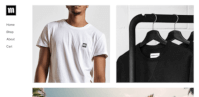 Create your own unique website with customizable templates.